SAMSUNG Solo 800w Manual Control Digital Microwave Black MS23F301EAK
Description
IN STOCK
SAMSUNG
MS23F301EAK
SOLO BLACK 23L 800W MANUAL CONTROL DIGITAL MICROWAVE
Replace ready-to-heat convenience foods with healthy homemade meals thanks to the SamsungF300G microwave oven. With 20 pre-set cooking modes, you can prepare fresh food in minutes.

Enhance your kitchen with the stylish F300G microwave oven, featuring a black glass front encased in hairline pattern exterior with matching handle and a crystal blue display and detailed silver dial.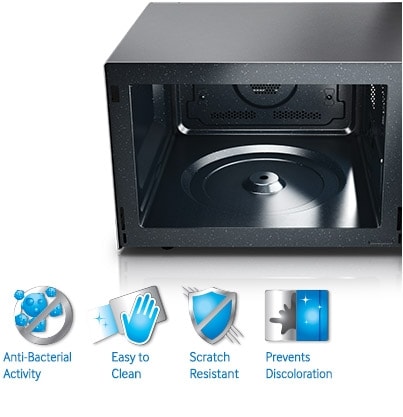 Capacity: 23 Litres
Microwave Power: 800w
Power Consumption: 1150w
Dimensions (WxHxD)
489 x 275 x 374mm
---
Customer Reviews
Write an online review and share your thoughts with other shoppers!